October 21st, 2011
And hand in hand, on the edge of the sand, They danced by the light of the moon.
So a little while back it was the farmers market in town. Alongside purchasing a nice pie for the Chap I also brought some Quince.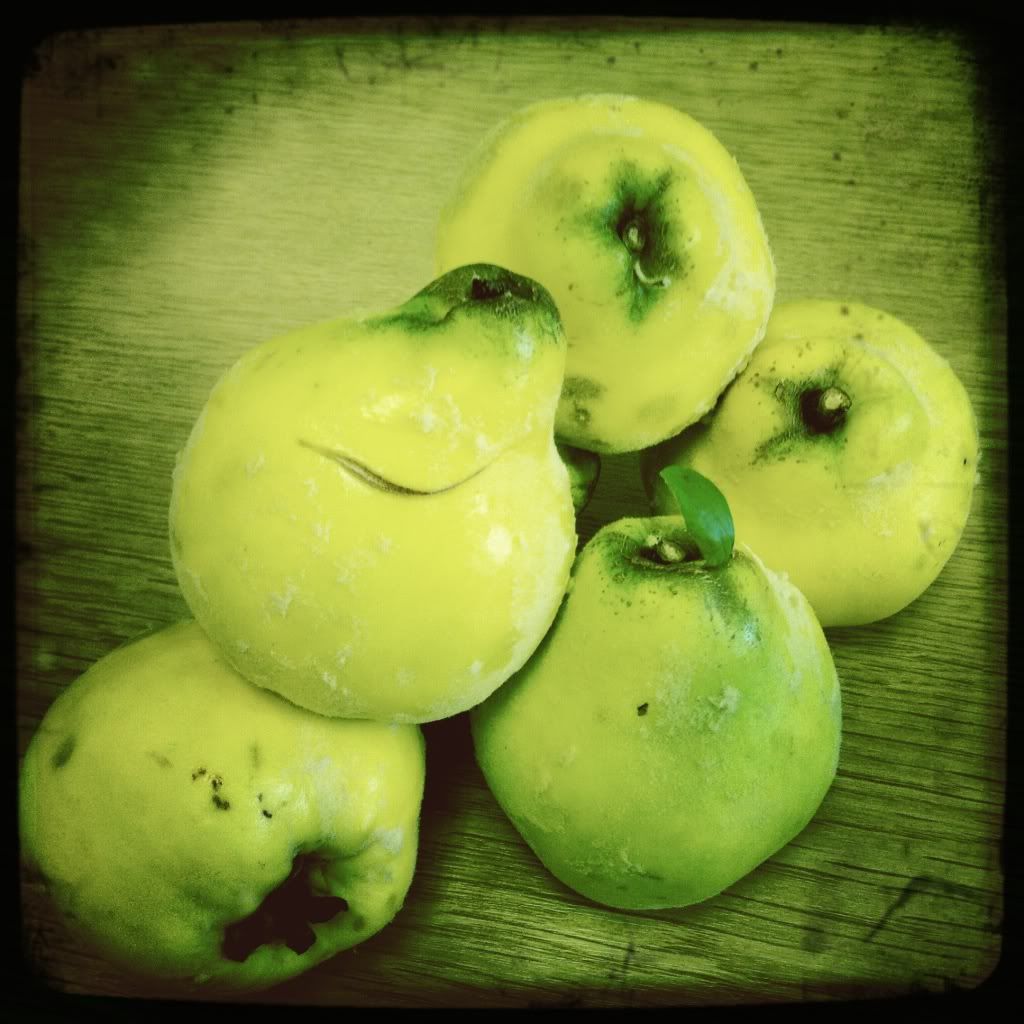 This odd fuzzy fur covered pear like fruit is inedible raw, but I had an idea to make some quince jelly and under guidance from the seller I brought 6 quinces which I was assured would be enough for a small amount of jelly.
They sat ignored in my kitchen for a couple of weeks occasionally catching my eye and making me feel terribly domestic goddess like. This weekend I had had enough guilt and so I made jelly.
It was surprisingly simple!
(
Quince jelly…
Collapse
)
As you can see I made three 8oz jars worth from 6 quince (the purple jar is spiced low sugar plum jam):