The Chap broke his leg in Tunisia so this week has been all about waiting to hear when he was coming home. So yesterday my awesome folks and I trundled to Gatwick to meet the travel battered Chap (which was being ferried home) and collect the car.
So yes, its been all about Gatwick this week.
so I know I am late, but its been that kinda week.
I know it's terribly British to talk about the weather, but this week has been all about the cold. And the snow.
my own mini snow leopard braving the cold winter in search of food
(
walking in a winter wonderland
Collapse
)
more pics here:
pbckt.com/s7.kRUB
Week Three
Photo Week One: Aging
(
growing old...
Collapse
)
I think I shall just stay around early 30's for a bit and see how I feel in a few years.
Not wishing to be too foolish, I am not making resolutions really, although I am making one rule for this year; to blog more often. Both privately and publicly, both on here and on the costume blog.
So instead of resolutions I am having a list of stuff I want to do this year (tomato…. tomato). I don't want to feel force to do anything specific; I want to feel inspired to do and try things instead.
(
rules for 2012
Collapse
)
I think they are suitably over-all and general to be possible and to tie in to the actual events that I want to do this year. Oh and in case you were wondering / saying but it's already the new year, for the purposes of my world and my life, the year starts the week that commences the closest to 17 January 2012.
So, did you make any resolutions?
"…He who makes one is a fool."
…the next generation isn't going to have any trouble making pies exactly like mother used to make.
So, the Great British Bake Off ended a little while back (although there are the master classes which I have recorded but have yet to watch).
I (like millions of other people up and down the country) have watched weeks of biscuits and cakes being turned out and having voiced expert armchair opinion have recently gone, 'Oh baking, yes I used to do that, I could probably find that fun again'.
Of butter, baking and bodging…
(
Of butter, baking and bodging…
Collapse
)
So now I have a kitchen full of good intentions and alien ingredients.
All I have to find the hidden baking skill that simply must be buried in there … Somewhere.
If you are a bit better than me, or maybe just a bit braver you could always apply to go on the next series of GBBO:
Apply to be on the show...
What else could I start with but my beautiful kitties?!
It is also a shameless excuse to wax lyrical about my kittens and for those that have not been bombarded by pics already (or the real living furry flesh).
I have two beautiful, but hysterically stupid Bengals. They are f3's and both just over two years old. They are half sisters (by their father) and are both adorable and talkative and dopey and ungraceful and smelly and tiny and loving.
They are the first pets that are 'mine', or rather that chose me.
They are also very very spoilt.
(
…more shameless waxing and pictures
Collapse
)
In a vague attempt to journal more and because I like the idea but don't want yet another blog I don't use I have decided to steal the bliphoto idea and use pics on the LJ as a jump point.
...but the strength we gain in finding the solution

Whilst wandering round Whitby I had an idea.

The issue that most people seen to have against about people who like dressing up and parading is the crowd of photographers that they attract.

Last weekend was no different and in fact we established that a couple of photography clubs had started to attend the weekends in droves purely to take pictures of people dressed up.

I am more often than not one of the people who wander round in rather overblown outfits and for whom Whitby is partly about such things. I make no apology for spending my holiday the way I want to spend my holiday.

However, I more often than not say no to photos - they not part of my idea of a holiday and the photographers and crowds make my getting to the pub slightly infuriating.

I think the answer to get the balance back again is to discourage the droves of photographers.

To that end, and to give something back to Whitby, I propose that we all agree to ask for a small donation to the RNLI in exchange for posing for photos.

Who's with me !?

And hand in hand, on the edge of the sand, They danced by the light of the moon.
So a little while back it was the farmers market in town. Alongside purchasing a nice pie for the Chap I also brought some Quince.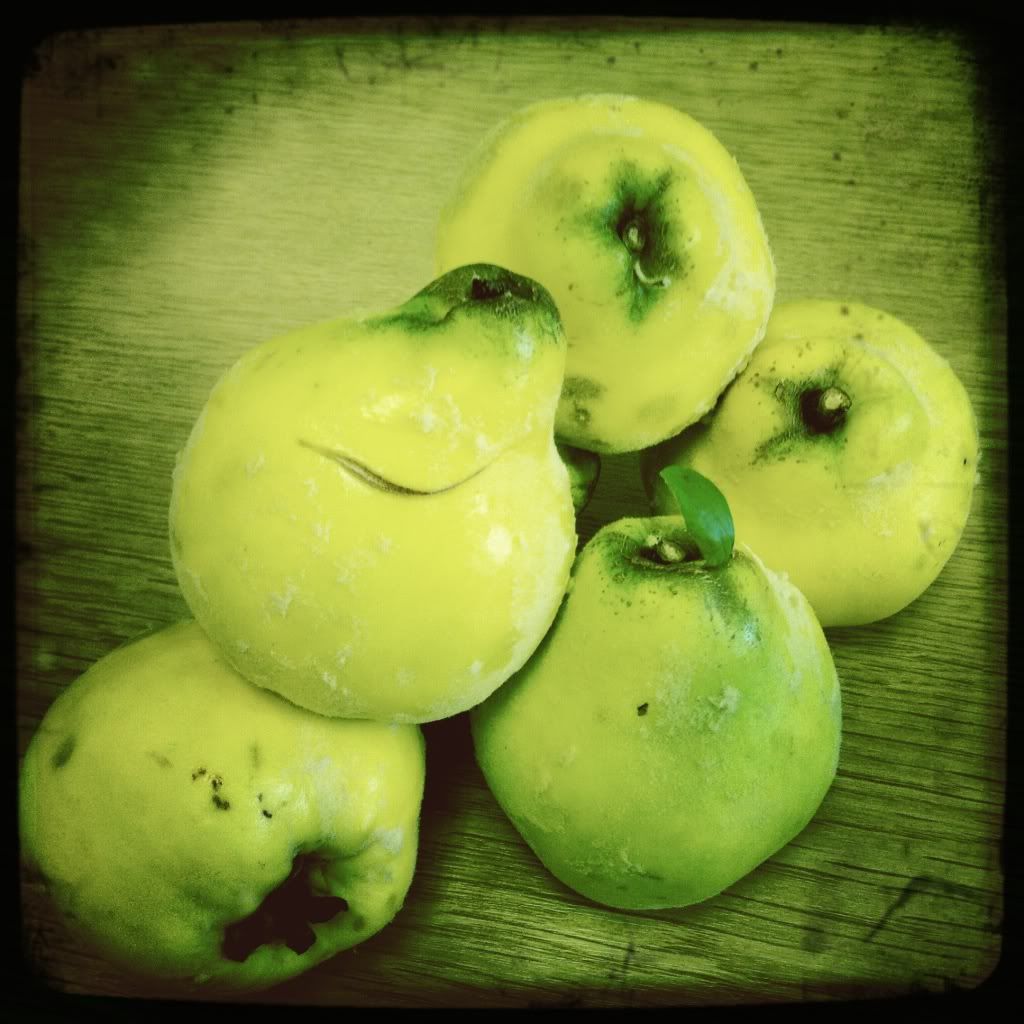 This odd fuzzy fur covered pear like fruit is inedible raw, but I had an idea to make some quince jelly and under guidance from the seller I brought 6 quinces which I was assured would be enough for a small amount of jelly.
They sat ignored in my kitchen for a couple of weeks occasionally catching my eye and making me feel terribly domestic goddess like. This weekend I had had enough guilt and so I made jelly.
It was surprisingly simple!
(
Quince jelly…
Collapse
)
As you can see I made three 8oz jars worth from 6 quince (the purple jar is spiced low sugar plum jam):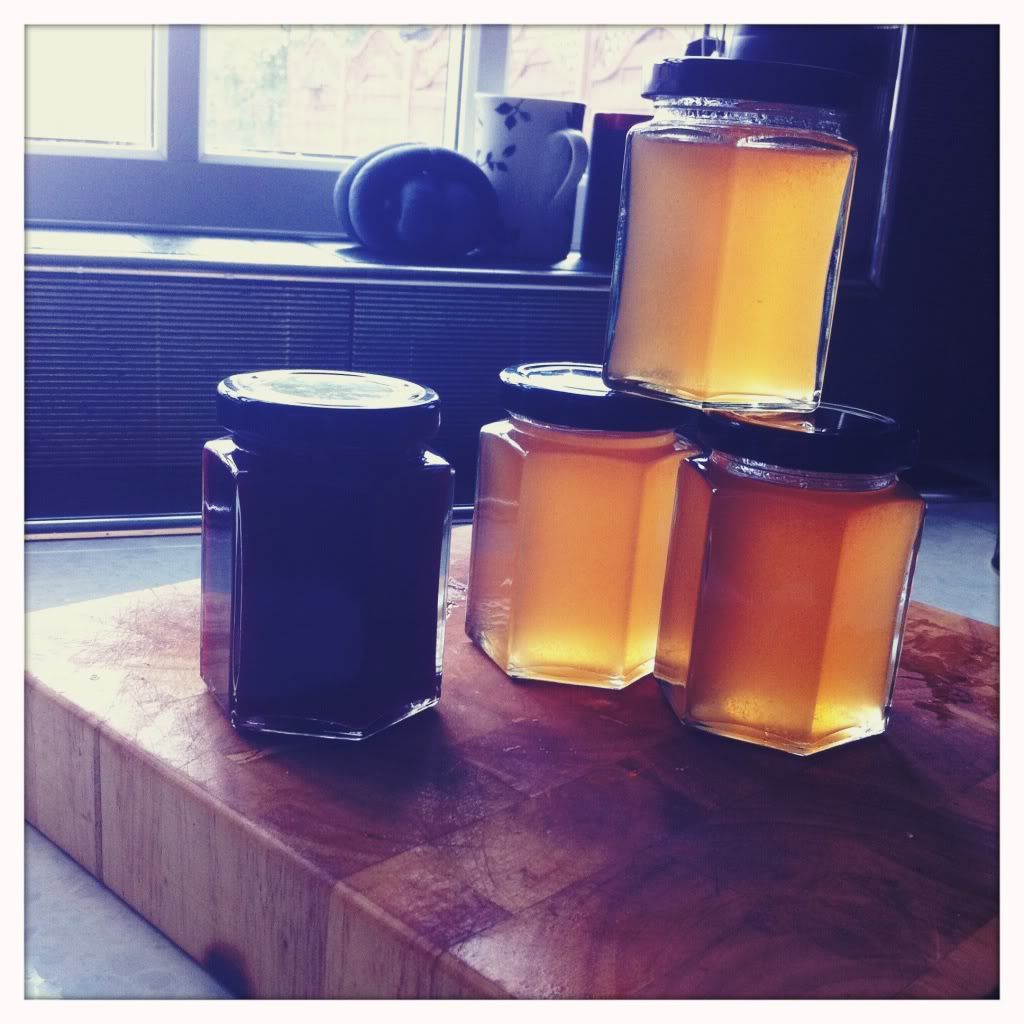 so this is now the new account - once I work out what it is for, I will of course let you know.

Pru
x
in a sudden burst of retro - I am going to try journaling again!